Customer satisfaction is our top priority.

Welcome to Amore' Wine Cellars of Nashville, TN

If you are looking for high quality and personal service, you have come to the right place.  At Amore' Wine Cellars, we will give you the attention and personal service you will come to expect and enjoy.  We offer the best in wine rooms or custom wine cellars.   Amore' Wine Cellars has been located in the Nashville area since 1998.  Let us put our experience to work for you.

For more information please:


For That One of a Kind Personal Touch

George Feith of Nashville, Tennessee, has been perfecting his craftsmanship for over 30 years.    He has experience in most trades of the construction field, mostly in kitchen and bath remodeling.  

When George had a chance to build a wine cellar for the first time, he saw a

new area of building to use his artistic ability to create works of art.   He uses his years of experience to bring to life customer's dreams and visions.  He does only one project at a time, so he gives you his complete attention.   

Behind Amore' Wine Cellars

*    Demolition and  Restructuring

*    Electrical

*    Plumbing

*    Insulating and Proper Vapor Barrier

*    Drywall and Finish

*    Painting and/or Staining

*    Flooring

*    Racking and/or Cabinets, Trim Work

*    Entrance Doors and Glass Work

*    Faux Painting and Murals

*    Cooling Units

*    Removal of  Debris from Site

*    Iron, Stone, and Waterworks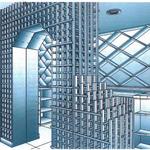 2D and 3D Drawings Available

Free Estimates and Consultations